Liebe Leser und Britpopjünger,
in einem unaufmerksamen Moment habe ich mich mal wieder überreden lassen, aufzulegen.
Also erscheinen Sie bitte zahlreich und wohlgelaunt am kommenden Donnerstag (Gründonnerstag), den 24.03. im "Knobbe" unserer Freunde von der S.I.K.S in der Koblenzer Str. im Gallus.
Und erwarten Sie a fine and oldfashioned blend compiled from the original crop – soll heißen: Gene, Mansun, Spacehog, James, Shed Seven, The Auteurs, Longpigs, Heavy Stereo, Space, Northside, The Charlatans, Jesus Jones, Pulp und noch viele, viele andere.
Garantiert: ein süßer Mix!!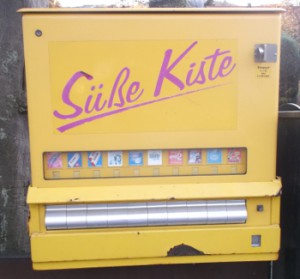 Derzeitiger Ablaufplan:
21:00 Uhr – Britpop von mir
22:00 Uhr – Pubquiz
23:00 Uhr – nochma ein Stündchen Britpop von mir
Anschließend legen natürlich auch noch richtige DJs elektronische Musik auf.